Afternoon Curriculum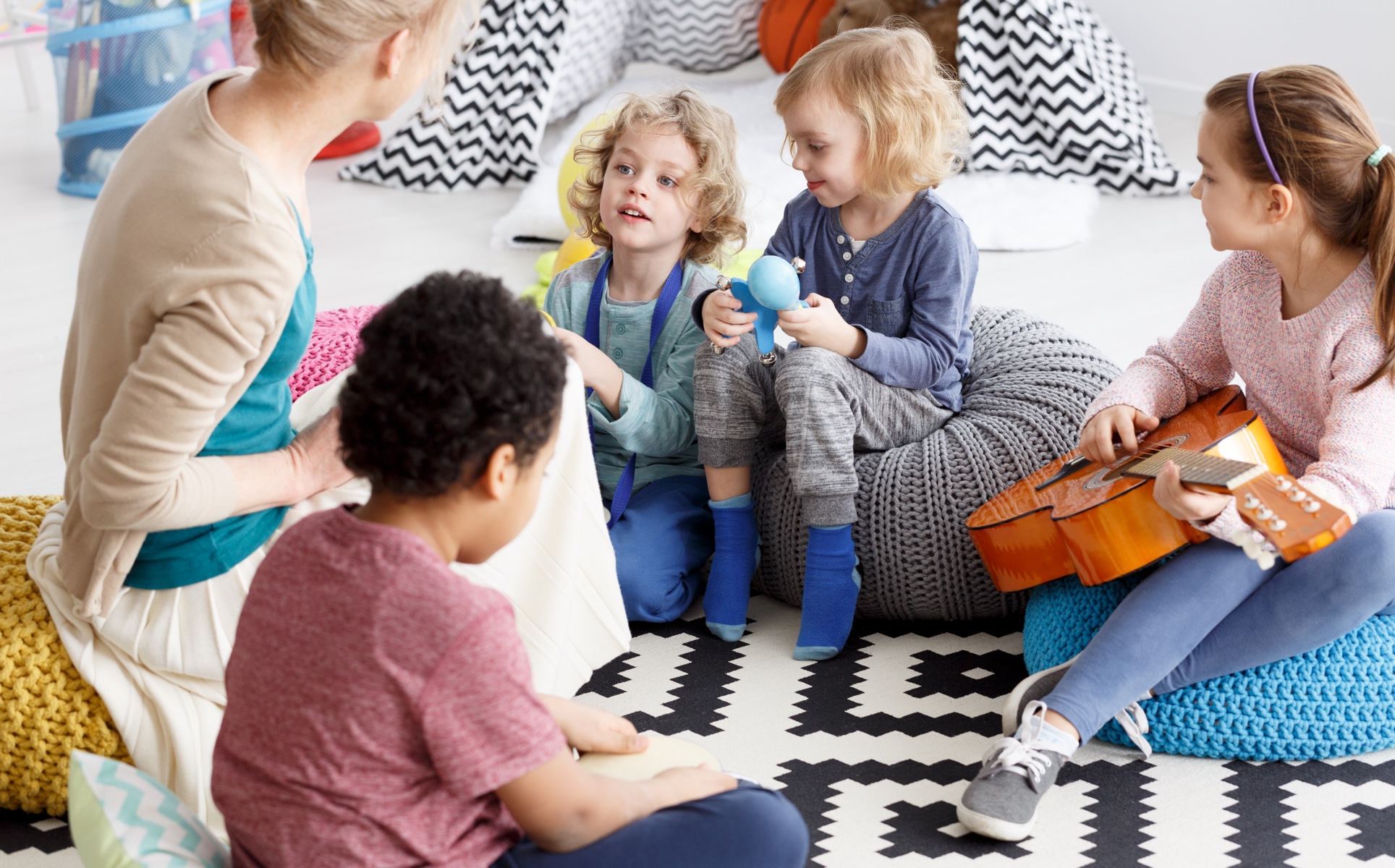 Hillsborough preschool offers a variety of after school enrichment programs for preschoolers. Enrichment classes can provide a little extra fun and extra academic support for families who wish to have an extended preschool day while exploring additional hobbies and skills. Our afternoon teachers provide lessons in art, music and movement, Spanish, cooking and science. In addition we also offer tap and ballet through Webby Dance. In addition, we also provide afterschool care and homework assistance for children attending kindergarten up to six years old.
Art

Each month our students are introduced to a new artist ranging from Andy Warhol known for his pop art, Georgia O'Keeffe who is famous for her floral canvas prints and Michael Angelo known for his Sistine Chapel. Utilizing a variety of materials and methods the students get to be hands on while exploring the different techniques the artists used. Feel free to come visit our quad and see what they are creating next!
Science

One of the best ways to learn something is to be involved and hands on. Our afternoon science curriculum offers the students an exciting approach to learning about how the world works around them focusing on physical science, earth science, chemical science and so much more! Each week we have a new experiment planned for the children where they are engaged, involved and most importantly, excited to learn!
Cooking

Hillsborough Preschool has a fully stocked kitchen on campus with everything the students need to be able to bake and cook some delicious and healthy treats! Our afternoon staff has created a menu that students can help prepare with little help while learning social skills such as sharing and taking turns. Cooking is also a great math activity as the children are learning about measurements and volume. When a child can do something on their own, their confidence grows as does their self-worth. We believe in teaching our students that though they are little, they are capable of so much more than what people believe.
P.E.

Healthy kids are happy kids! Our students participate in many different activities and games to keep their hearts healthy and strong. These games include basketball, foursquare, red rover as well as healthy exercises such as running, jumping, skipping and much more. Studies show that children need up to 60 minutes of aerobic activity each day, though they get some time during recess and lunch to run and play, we find it important to offer activities in the afternoon to keep their bodies moving and their hearts healthy.
Music & Movement

Music and the performing arts are so important to a child's development. Students perform many times throughout the year where they sing and dance for their families, promoting public speaking skills and encouraging them to be more vocal in their class. We offer a variety of musical instruments used to learn concepts such as counting the beats, finding a rhythm, and creating a melody.